About Conference
The 6th International Conference on Innovation in Science and Technology, July 26–28, 2019 in London, UK aims to bring together academia, researchers and scholars to exchange information and share experiences and research results about all aspects of specialized and interdisciplinary fields. This event provides an opportunity for all to network, share ideas and present their research to a worldwide community. Discussion on the latest innovations, trends and practical concerns and challenges faced in these fields are also encouraged.
With ISTCONF, we encourage the community of multinational researchers to share common experiences and discussions. In the history of the ISTCONF series, the conferences have been held in 5 different countries. The previous series of ISTCONF was held in Spain (Barcelona), Singapore (Singapore), Germany (Munich), Turkey (Istanbul) and Iran (Tehran). With the overwhelming support and acknowledgement from all the delegates of ISTCONF, we wish to pioneer a way to another outstanding event.
Participation Opportunities

Oral Presentation
Be an oral presenter of the conference and present your research to a truly international audience. Presentation slots are limited, so early submission is strongly encouraged. Send your abstract today.
Poster Presentation
Send your research paper to be a poster presenter at the conference and show your research work to the audience throughout the conference days.
Virtual Presentation
If you can't attend the conference in person but want to share your research with our international community, join as a virtual presenter.
Publication
All accepted research papers will be published and indexed in the conference proceedings. All accepted abstracts will be published in the conference abstract book with ISBN.
Networking
Attending in ISTCONF will provide an opportunity to network and share thoughts on recent advances with other academics and experts in the same or similar fields.
City Tour
Organizing Committee will offer the all participants a city tour free of charge, so learn about London's vibrant past and present, with a friendly local guide.
Conference Speakers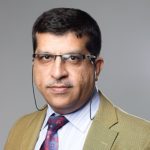 Prof. Tariq Rahim Soomro, PhD
Since 15-08-2017 Professor of CS & Head of CS & MIS Department (Since 04-09-2018) College of Computer Science & Information Systems, IoBM, Karachi, Pakistan Responsibilities: o Teaching Undergraduate & Graduate Courses o Member College Curriculum Committee o Associate Editor PJETS o Focal Person Turnitin IoBM (since 17/7/2018) o Member BASR IoBM (since January 2018) o Member Academic Council IoBM (since 4/9/2018) o Member Management Committee IoBM (since 4/9/2018)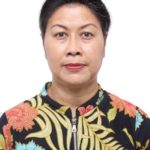 Dr.Elisabeth Sundari, S.H,M.Hum
Institution: Faculty of Law of Universitas Atma Jaya Yogyakarta, Indonesia. . Expertise: Civil Justice. Social Justice. Comparative Law.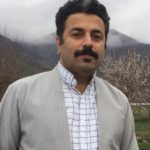 I am mechanical design engineer. I research and teach mechanical in TVU university in Iran. I have 9 official patent. I innovate new mechanical systems. I win the Iranian National Award Shetab festival. I am Sample faculty member between all of Iranian Vocational universities and get the many other awards. I write the several articles about my patents and Innovation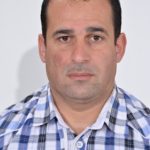 PhD (with very honorable mention), IOPM University of Setif [17-02-2018]. Theme: Study of acousto-optic interaction in a medium disturbed by a frequency and phase modulated signal
Professional background:
– Substitute teacher in Computing [2008-2009]. – Substitute teacher in Mathematics 1, Descriptive statistics and Computing [2009-2010]. – Substitute teacher in Electromagnetic waves, Acoustoptics and Computing [2010-2011]. – Assistant teacher rank B [13/12/2011]. – Assistant teacher rank A [29/12/2013]. – Senior lecturer rank B [17/02/2018]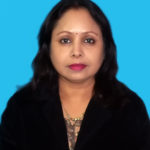 Head of the Department of Zoology, Diphu Govt. College, Assam , India. Around 20 nos of research papers
published in Journal and edited volumes of national and international reputes. Presented research papers in many
seminars, workshops and int. conferences within India and abroad ( Russia, Australia, USA etc.).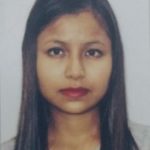 Studying Medical Science: A Student Of Mbbs Final Year In Jorhat Medical College And Hospital.
Hslc Exam: A + Grade
H.S Exa : A + Grade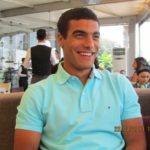 I am an enthusiast software engineer who graduated from Cairo University in 2014. I worked in Mentor, a Siemens Business (previously Mentor Graphics), for almost two and a half years in desktop software applications development. Then in 2017 moved to Valeo to a more exciting field, autonomous driving. Our team in Valeo works on sensor fusion for multiple applications. I also found passion in Machine Learning, and I've been working on my thesis for a while now and this paper is a part of it.
London
If it is affordability and security of a mid-sized community combined with the business and career opportunities of a big city that you're looking for, London is a perfect choice.No matter where your interest lies, from outdoor activities, music, food, or work life, you're sure to discover exactly why people choose to call London home.
London has a diverse business community with a well-balanced economy that embraces strengths in manufacturing, food processing, healthcare, professional services, and digital creative services.London is home to globally recognized education institutes and is regarded as a center of educational excellence.
Venue
Whitelands College Roehampton University
Address: Holybourne Ave, Roehampton, London SW15 4JD, UKF.
Registration
Deadline: 17 July 2019
Paper Publication Opportunity
All accepted research papers will be published and indexed in the conference proceedings.
Each Paper will be assigned Digital Object Identifier (DOI) from Cross Ref.
The proceedings shall be submitted to Google Scholar for Indexing.
The Conference Proceedings will be published in the conference proceeding with an ISBN in a soft form.
All papers have publication opportunity in ISI and Scopus indexed journals.
All papers have publication opportunity in various indexed international journal.


All accepted abstracts will be published in the conference abstract book ISBN 978-609-8239-70-6. All full papers sent for conference proceedings will be accepted through a double blind review process and will be published electronically in proceedings with a DOI number.
international conference 2019, academic conference, engineering conferences, engineering conference 2019