7th International Conference on Innovation in
Science & Technology
Online Submission Paper
Register
23-25 Oct, 2020 - Amsterdam, Netherlands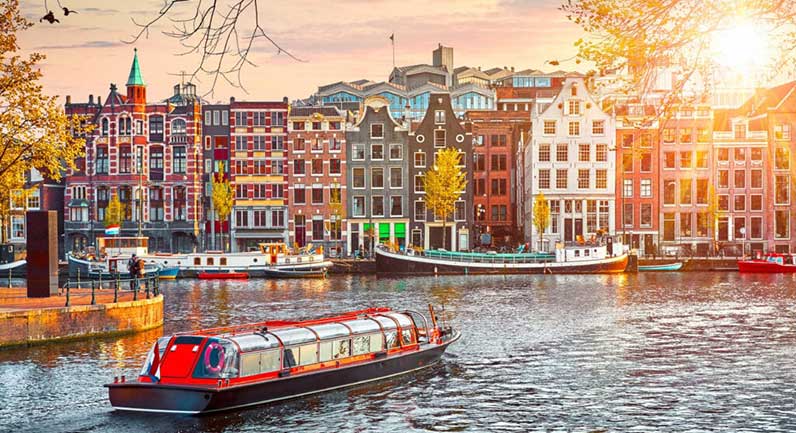 - Publication opportunity in various
indexed international journal
- One-day city tour free of charge
Online Submission Paper
Register
About Conference
The 7th International Conference on Innovation in Science and Technology, October 23-25, 2020 in Amsterdam, Netherlands aims to bring together academia, researchers, and scholars to exchange information and share experiences and research results about all aspects of specialized and interdisciplinary fields. This event provides an opportunity for all to network, share ideas, and present their research to a worldwide community. Discussion on the latest innovations, trends, and practical concerns and challenges faced in these fields are also encouraged.
With ISTCONF, we encourage the community of multinational researchers to share common experiences and discussions. In the history of the ISTCONF series, the conferences have been held in 6 different countries. The previous series of ISTCONF was held in the United Kingdom (London), Spain (Barcelona), Singapore (Singapore), Germany (Munich), Turkey (Istanbul), and Iran (Tehran). With the overwhelming support and acknowledgment from all the delegates of ISTCONF, we wish to pioneer a way to another outstanding event.
Your health and safety is of utmost importance to us. That's why we take every precaution possible to create a safe learning environment, which includes:
Distribution of medical masks and gloves to all participants. We will be strictly enforcing the rule to wear the mask at all times during the conference.
Disinfection of the premises. The venue will be thoroughly disinfected before the event, following each conference day, and during breaks in between presentations.
Disinfection of the equipment. Following each presentation, all equipment, including the laptop and slide pointers, will be thoroughly disinfected.
Distanced seating. The seating will be arranged so that each participant is able to maintain a safe distance from others.
Packaged meals. As opposed to a more traditional buffet, the participants will be catered packaged meals, which are prepared in accordance with WHO's food safety guidance.
Last Round History
The 6th International Conference on Innovation in Science and Technology, which took place on the 26th-28th of July in London, UK, was definitely a must-attend event for academics, scholars, and researchers in the field of science and tech.
Bringing together a diverse audience from countries like Oman, Taiwan, Turkey, Brazil, the United States, Vietnam, Sebia, Slovakia, Kuwait, and others, this premier academic event was buzzing with learning and networking…
Participation Opportunities
Oral Presentation
Be an oral presenter of the conference and present your research to a truly international audience. Presentation slots are limited, so early submission is strongly encouraged. Send your abstract today.
Poster Presentation
Send your research paper to be a poster presenter at the conference and show your research work to the audience throughout the conference days.
Virtual Presentation
If you can't attend the conference in person but want to share your research with our international community, join as a virtual presenter.
Publication
All accepted research papers will be published and indexed in the conference proceedings with an ISBN.
Networking
Attending in ISTCONF will provide an opportunity to network and share thoughts on recent advances with other academics and experts in the same or similar fields.
City Tour
Organizing Committee will offer all participants a city tour free of charge, so learn about Amsterdam's vibrant past and present, with a friendly local guide.
Why is Amsterdam so special?
Amsterdam is well known for a few things. Firstly, it's known as the cycling capital of Europe. Locals cycle everywhere – to work, on dates, to the shops and even home from nights out. Bikes have right of way in this amazing city, so keep an eye out for them and try not to get in the way. It's easy to see the city by bike and there are loads of places where you can rent bicycles.
Everyone knows about Amsterdam's coffee houses, where they sell a lot more than just hot drinks. There are a few really famous ones, but there is a great selection of coffee houses to visit and tourists flock from all over the world to smoke marijuana and relax with friends. It's legal in Holland and it's perfectly acceptable. There are lots of coffee shops in Amsterdam and the distinct smell is everywhere. Beer is also excellent in Amsterdam. Holland is famous for its beer and there are many great bars to enjoy it in.
Take a stroll along the canals, stop by one of the city's famous museums, sit in a coffee shop and spend some time watching the world go by, hire a pedalo, enjoy some Dutch cuisine and check out the city's vibrant nightlife.
So why wouldn't you visit Amsterdam?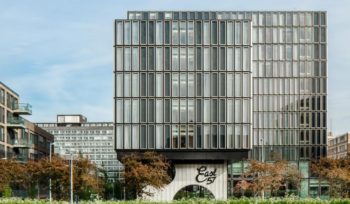 Conference Venue
Hotel Casa Amsterdam
Address: Eerste Ringdijkstraat 4, 1097 BC Amsterdam, Netherlands
Registration
Deadline: 15 October 2020
Paper Publication Opportunity
All accepted research papers will be published and indexed in the conference proceedings.
Each Paper will be assigned Digital Object Identifier (DOI) from Cross Ref.
The proceedings shall be submitted to Google Scholar for Indexing.
The Conference Proceedings will be published with an ISBN in a soft form.
All papers have publication opportunities in ISI and Scopus indexed journals.
All papers have publication opportunities in various indexed international journals.
All accepted papers will be published in the conference Proceedings ISBN 978-609-485-070-7. All full papers sent for conference proceedings will be accepted through a double blind review process and will be published electronically in proceedings with a DOI number.

International Conference 2020, Academic Conference, Engineering Conferences, Engineering Conference 2020