Conference Speakers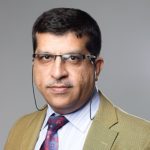 Prof. Tariq Rahim Soomro, PhD
Since 15-08-2017 Professor of CS & Head of CS & MIS Department (Since 04-09-2018) College of Computer Science & Information Systems, IoBM, Karachi, Pakistan Responsibilities: o Teaching Undergraduate & Graduate Courses o Member College Curriculum Committee o Associate Editor PJETS o Focal Person Turnitin IoBM (since 17/7/2018) o Member BASR IoBM (since January 2018) o Member Academic Council IoBM (since 4/9/2018) o Member Management Committee IoBM (since 4/9/2018)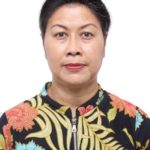 Dr.Elisabeth Sundari, S.H,M.Hum
Institution: Faculty of Law of Universitas Atma Jaya Yogyakarta, Indonesia. . Expertise: Civil Justice. Social Justice. Comparative Law.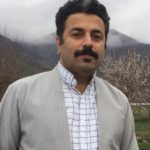 I am mechanical design engineer. I research and teach mechanical in TVU university in Iran. I have 9 official patent. I innovate new mechanical systems. I win the Iranian National Award Shetab festival. I am Sample faculty member between all of Iranian Vocational universities and get the many other awards. I write the several articles about my patents and Innovation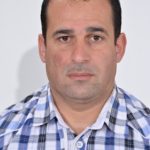 PhD (with very honorable mention), IOPM University of Setif [17-02-2018]. Theme: Study of acousto-optic interaction in a medium disturbed by a frequency and phase modulated signal
Professional background:
– Substitute teacher in Computing [2008-2009]. – Substitute teacher in Mathematics 1, Descriptive statistics and Computing [2009-2010]. – Substitute teacher in Electromagnetic waves, Acoustoptics and Computing [2010-2011]. – Assistant teacher rank B [13/12/2011]. – Assistant teacher rank A [29/12/2013]. – Senior lecturer rank B [17/02/2018]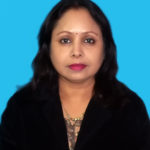 Head of the Department of Zoology, Diphu Govt. College, Assam , India. Around 20 nos of research papers
published in Journal and edited volumes of national and international reputes. Presented research papers in many
seminars, workshops and int. conferences within India and abroad ( Russia, Australia, USA etc.).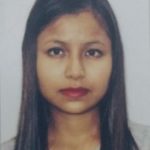 Studying Medical Science: A Student Of Mbbs Final Year In Jorhat Medical College And Hospital.
Hslc Exam: A + Grade
H.S Exa : A + Grade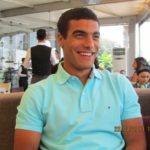 I am an enthusiast software engineer who graduated from Cairo University in 2014. I worked in Mentor, a Siemens Business (previously Mentor Graphics), for almost two and a half years in desktop software applications development. Then in 2017 moved to Valeo to a more exciting field, autonomous driving. Our team in Valeo works on sensor fusion for multiple applications. I also found passion in Machine Learning, and I've been working on my thesis for a while now and this paper is a part of it.
Scientific Committee
Prof. Katarzyna Hys, Opole University of Technology, Poland
Prof. Zeki Ayag, Kadir Has University, Turkey
Dr. Ogenis Brilhante, Erasmus University Rotterdam, Netherlands
Prof. Wael Mohamed Yousef Elsayed, Al-Azhar University, Egypt
Dr Steven Lim, Lee Kong Chian University, Singapore
Prof. Len Gelman, University of Huddersfield, UK
Prof. Yudong Zhang, University of Leicester, UK
Doc. dr. sc. Martina Tomičić Furjan, University of Zagreb, Crotia
Prof. Manolis Vavalis, University of Thessaly, Greece
Dr. Ying Tan, Peking University, China
Prof. Azizi Abdullah, National University of Malaysia, Malaysia
Prof. Fairouz Kamareddine, Heriot Watt University, Scotland
Dr. Liviu Octavian Mafteiu,West University of Timisoara, Romania
Prof. Dr.Yılmaz Kılıçaslan, METU, Turkey
Prof. Hasan .N. M.Katkhuda, Hashemite University, Jordan
Dr. Norliyati Mohd Amin, Universtiti Teknologi Mara Shah Alam, Malaysia
Prof. Antonio Frattari, DICAM – Unitn, Italy
porf. Alessandra Battisti, La Sapienza University of Rome, Italy
Dr. Silvia Biasotti, IMATI cnr, Italy
Prof. Ahmed Abdalla Abdel-ghany, Cairo University, Egypt