Conference Speakers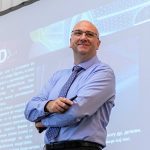 Prof. Mihail Kitanovski
Business and management consultant with 20+ years of experience training and consulting in both private and public sectors. Supervised 700+ clients, in 30 countries all over the world, in 70+ industries. Published over 40 articles in technology, business, ISO, mathematics, management, organizational engineering, finance etc. as well as life piano performance attain music and management advanced training.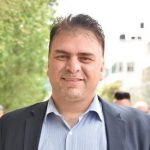 senior lecturer. Musa Alrefaya
Musa Alrefaya is a full time senior lecturer at the college of information technology and computer engineering College-Palestine Polytechnic University in Palestine since 2004. He was a researcher at the Electronic and Informatics department at the Vrije University of Brussels from 2007 to 2015. Alrefaya has many publications in medical image processing.
Two of his research papers were awarded the best research papers in two well established conferences. He earned the DAAD and Erasmus Mundus scholarships for the master and PhD degrees.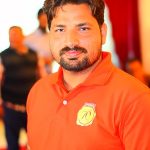 Mehboob Ahmed Salman
Mehboob Ahmed Salman has done B.S (Hons) in Software Engineering in 2008 & Masters in the same field in 2018. He has more than 10 years of post-graduate experience as well, in addition to that he also worked in MNC companies such as TAPAL & National Foods Limited which are renowned throughout the world. Currently he is working in leading TIER-1 Network Operator Transworld Associates (Pvt) Limited in the capacity of Deputy Manager – SAP (Techno-functional resource ABAP & SAP HCM).
Scientific Committee
Prof. Katarzyna Hys, Opole University of Technology, Poland
Prof. Zeki Ayag, Kadir Has University, Turkey
Dr. Ogenis Brilhante, Erasmus University Rotterdam, Netherlands
Prof. Wael Mohamed Yousef Elsayed, Al-Azhar University, Egypt
Dr Steven Lim, Lee Kong Chian University, Singapore
Prof. Len Gelman, University of Huddersfield, UK
Prof. Yudong Zhang, University of Leicester, UK
Doc. dr. sc. Martina Tomičić Furjan, University of Zagreb, Croatia
Prof. Manolis Vavalis, University of Thessaly, Greece
Dr. Ying Tan, Peking University, China
Prof. Azizi Abdullah, National University of Malaysia, Malaysia
Prof. Fairouz Kamareddine, Heriot Watt University, Scotland
Dr. Liviu Octavian Mafteiu,West University of Timisoara, Romania
Prof. Dr.Yılmaz Kılıçaslan, METU, Turkey
Prof. Hasan .N. M.Katkhuda,Hashemite University, Jordan
Dr. Norliyati Mohd Amin,Universtiti Teknologi Mara Shah Alam, Malaysia
Prof. Antonio Frattari,DICAM – Unitn, Italy
porf. Alessandra Battisti,La Sapienza University of Rome, Italy
Dr. Silvia Biasotti, IMATI cnr, Italy
Prof. Ahmed Abdalla Abdel-ghany, Cairo University, Egypt
Dr. Ajit Singh, Patna Women's College, India
Dr. Suaad RIDHA, College of Engineering, Mustansiriyah University, Iraq
Associate Professor BerhailSabri, Institute of Science and Technology, University Center of Mila, Algeria
Professor Farid ASMA, Mouloud Mammeri University of Tizi-Ouzou, Algeria
Dr. Sangapu Venkata Appaji, KKR and KSR Institute of Technology and Sciences, India
Dr. Maria Theresa Gonzales, Centro Escolar University, Philippines
Dr. Merle Talvik, Tallinn Health Care Collega, Estonia
Dr. Younes El Khchine, National School of Applied Sciences of Khouribga,
Sultan Moulay Slimane University, Morocco