October 23, 2023
Posted by:

SEOAD

Category:

All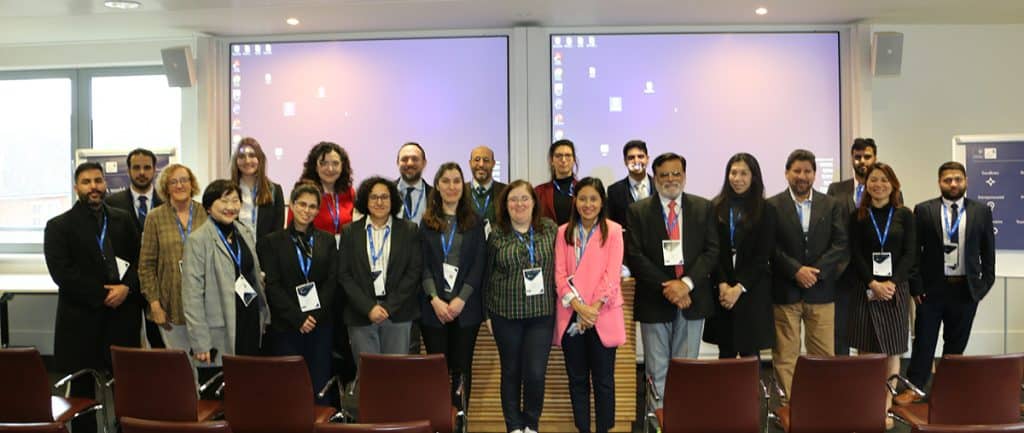 Are you passionate about project management? Do you want to connect with experts from around the globe and learn from their experiences? Then, you can't afford to miss the upcoming International Management Conference in Oxford, United Kingdom, from March 27th to 29th, 2024.
This event is not just another conference; it's a gathering of management enthusiasts, including human resources, project management, and tourism management experts. It's your ultimate chance to share innovations, collaborate with peers, and explore groundbreaking findings.
What's Special About Our Conference?
Each year, our conference attracts attendees from diverse corners of the world, representing academia, non-profit organizations, private businesses, and government institutions. The diverse backgrounds and experiences of participants make for intellectually stimulating conversations and provide fresh perspectives on crucial management topics.
At the International Management Conference, we believe in fostering a dynamic environment for knowledge exchange. Unlike other conferences, where you might be a passive observer, here, you're expected to be an active participant. This means you not only get to listen to esteemed speakers but also have the opportunity to contribute your insights, pose thought-provoking questions, and collaborate with like-minded professionals.
Exploring the Conference Topics
Our International Management Conference covers a wide array of topics, ensuring that there's something for everyone passionate about the field:
Advertising Management: Dive into the latest strategies for promoting businesses.
Business Management: Learn about effective strategies to lead organizations to success.
Change Management: Discover how to navigate transitions in the business world.
Financial Management: Get insights into managing resources and assets.
Marketing Management: Explore innovative marketing techniques.
Project Management: Delve into the world of project planning, execution, and delivery.
Risk Management: Understand how to mitigate risks in various business domains.
Strategic Management: Learn how to formulate and execute strategic plans for your organization.
And more!
We are also open to other related tracks in business, economics, and finance. The scientific committee ensures that all submissions feature original and previously unpublished research, contributing to the conference's rich pool of knowledge.
Unlocking the Full Potential of Networking
One of the conference's highlights is the chance to build a global network of professionals who share your passion for project management. The invaluable connections you establish can lead to future collaborations, partnerships, and friendships. The diverse range of attendees, from different sectors and countries, provides a unique platform for building bridges and expanding your horizons.
Your Exclusive Invitation to Paris
If you're excited about the possibilities of our International Management Conference, you'll be thrilled to know that we're also hosting the Project Management Conference 2024 in the beautiful city of Paris. Register now and secure your spot for this exceptional learning journey.
Join the International Management Conference
Don't miss your opportunity to gain insights, make lasting connections, and contribute to the future of project management. Whether you're a seasoned professional or a newcomer to the field, the International Management Conference welcomes you to be part of this transformative experience.
If you're ready to embark on this journey of discovery and collaboration, join us at the International Management Conference in Oxford, United Kingdom. Let's shape the future of project management together.