October 12, 2023
Posted by:

SEOAD

Category:

News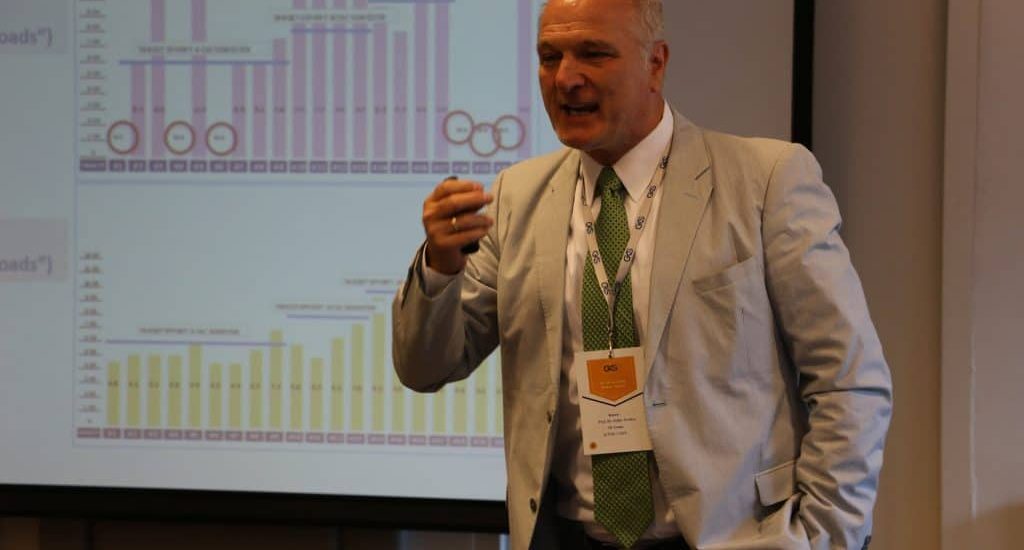 Are you eager to explore the latest developments in management, economics, and accounting? Look no further than the 8th International Conference on Applied Research in Management, Economics, and Accounting (IARMEA). This event, set for March 27-29, 2024, in picturesque Oxford, United Kingdom, guarantees an intellectually invigorating experience. Join us to stay informed!
Diverse Audience from Around the World
One of the unique aspects of this economics conference is its diverse international audience. Participants from all corners of the globe, including Mexico, the United States, Italy, Poland, Portugal, Croatia, Malaysia, Liberia, France, Georgia, Cyprus, Vietnam, Algeria, Slovakia, India, Nepal, Colombia, and Japan, come together to share their knowledge, experiences, and viewpoints. This diversity fosters fascinating discussions and offers a mix of perspectives that enriches the event.
Who Attends the Economics Conference?
The economics conference caters to a wide audience. It welcomes researchers, undergraduate and post-graduate students, leaders from for-profit and non-profit organizations, industry stakeholders, and more. This diverse audience fosters intellectually stimulating and highly relevant discussions.
Topics and Opportunities
The economics conference covers diverse themes in management, economics, business, finance, and accounting. We welcome submissions that highlight original, unpublished research. Our Scientific Committee assesses all submissions and will furnish detailed submission guidelines after the conference.
Registration Details
Important dates for your calendar include the Paper Submission Deadline on March 5, 2024, the Early Registration Deadline on December 25, 2023, and the Late Registration Deadline on March 15, 2024. The conference itself will be held from March 27 to 29, 2024.
Don't miss this opportunity to join the economics conference. You can register as an on-site attendee or presenter. If you can't make it to Oxford, consider registering as a virtual attendee or presenter. Additionally, there's a 10% group discount on the registration fee for groups of three or more members.
Benefits of Joining
Participating in the economics conference offers several benefits. It's a great way to build networks, engage in discussions about macro and micro issues, and brainstorm solutions in the fields of management, business, and economics. The conference provides a platform to learn about the latest techniques, methods, and developments in applied research, and how to implement them in your work.
Be a Speaker and Get Published
If you're a researcher or expert in these fields, consider becoming a speaker at the economics conference. You can exhibit your work, interact with a diverse pool of experts, and strengthen your resume. Being a published researcher opens doors to numerous opportunities, including partnerships, collaborations, and funding possibilities.
Meet the Scientific Committee
The high quality of themes, topics, and concepts covered at the conference is attributed to the impressive standards set by the Scientific Committee. Comprising highly skilled experts and scholars, they ensure that all submissions are thoroughly assessed for quality, relevance, and authenticity through a rigorous double-blind peer-review process.
Publishing at the Economics Conference
The conference enforces rigorous anti-plagiarism policies and examines all submissions for plagiarism using Crossref Similarity Check, powered by iThenticate. Accepted and registered papers will feature in the Conference Abstract Book with an ISBN Number. Full papers will receive opportunities for publication in indexed international journals, such as SCOPUS, Web of Science, DOAJ, and more.
Each paper will receive a Digital Object Identifier (DOI) from Crossref, and we will submit the abstract book/proceedings for indexing on Google Scholar.
Don't Miss Out
The 8th International Conference on Applied Research in Management, Economics, and Accounting is a must-attend event for anyone in these fields. Register now to unlock insights, expand your network, and engage in stimulating discussions on the latest developments and concerns in your field.
Join Us at the Economics Conference 2024 in Oxford, UK. Register Today!